Corporate Culture
Contact Us
Mobile:+86 15090521283
Email:george@hbnfwj.com
Add:Industrial Park, Wu Maying Town,Nanpi County, Cangzhou,061503,Hebei China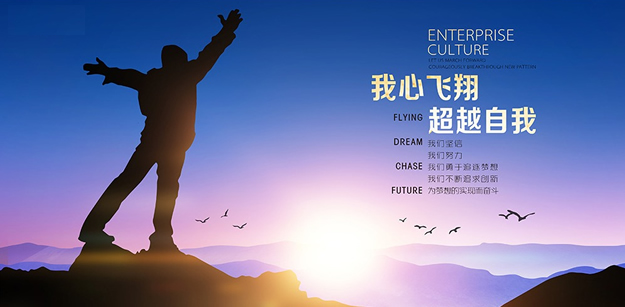 Enterprise spirits: Unity, aggression, pragmatism and innovation
Unity stands for benevolence: mutual trust and aids, learn and tolerant from each other, share troubles as well as joys, and jointly enduring weal and woe.
Aggression means courage: brave to bear responsibility, apt to win chances, and delighted to surpass ourselves.
Pragmatism represents faith: faith to obey the law, seek truth from facts, pragmatism, diligent and responsible.
Creation means boldness: brave to face the difficulties and setbacks, continuously strengthen the core competiveness of enterprise, and make the impossible come true.
Unity stands for benevolence: mutual trust and aid, learning from each other and toleration, sharing of comforts and hardships, and joint enduring of weal and woe
Enterprise represents courage: the courage to take responsibility, the skill to win opportunities, and the willingness to surpass ourselves.
Pragmatism means honesty: honesty, law-abiding, down-to-earth, pragmatism, emphasis on substantial results,
Innovation means boldness: braveness to face difficulties and setbacks, striving for continuous enhancement of core competitiveness, turning of impossibility to possibility
Team vies
Everyone should take off the edge of our merits, and they will try our best to fulfill their duties, make concerted efforts to grow mutually.
Team Views
We will make the best possible use of our people, let each person do his/her duties, and make concerted efforts to grow mutually.
Views on Pragmatism(three truth four strict)
Tell the truth, do solid work, emphasize on practical results.
Make rigorous decisions, observe strict disciplines, implement decisions strictly, and mete out fair rewards and penalties.
Innovation View
Perform our duties steadily and strive for perfection to enhance our efficiency and quality day by day.
Do not stick to conventions in competitions and be brave to make changes so that our products, technologies and services will always take the lead.
Be united as one to innovate, innovatively implement decisions from the beginning to end, and carry out innovative management comprehensively.
Talents Concept
Be brave to take responsibility and willing to serve and cooperate with others. Be good at introspection and eager to register better performance.